Even when Spring is officially sprung, the warm weather hasn't. Transitioning with bright sweaters, like this one, is a great way to welcome Spring with baby steps. 
OUTFIT DETAILS
SWEATER c/o | JEANS | HEELS | HANDBAG | NECKLACE | RING | LIPS (Snob)
Pink is an obvious choice for Spring, but this texture makes it unique. My favorite sweater is a white fuzzy texture like this one, it's just so cozy and feels a little more chic than a typical sweater. The slit on this one adds a special cut that you don't see often but makes it stand out!
This sweater can be worn with shorts for the warmer weather as well! Picture it with cute cut offs and converse or sandals. I will definitely be wearing this look once the temps get above 65!
A tip for white jeans, only buy ones that are thick in their material. These are by Paige denim and they show nothing, not even my skin tone color underneath. You can find Paige denim at Nordstrom or Nordstrom Rack!
Are you ready to shop at my favorite store? Find out how below!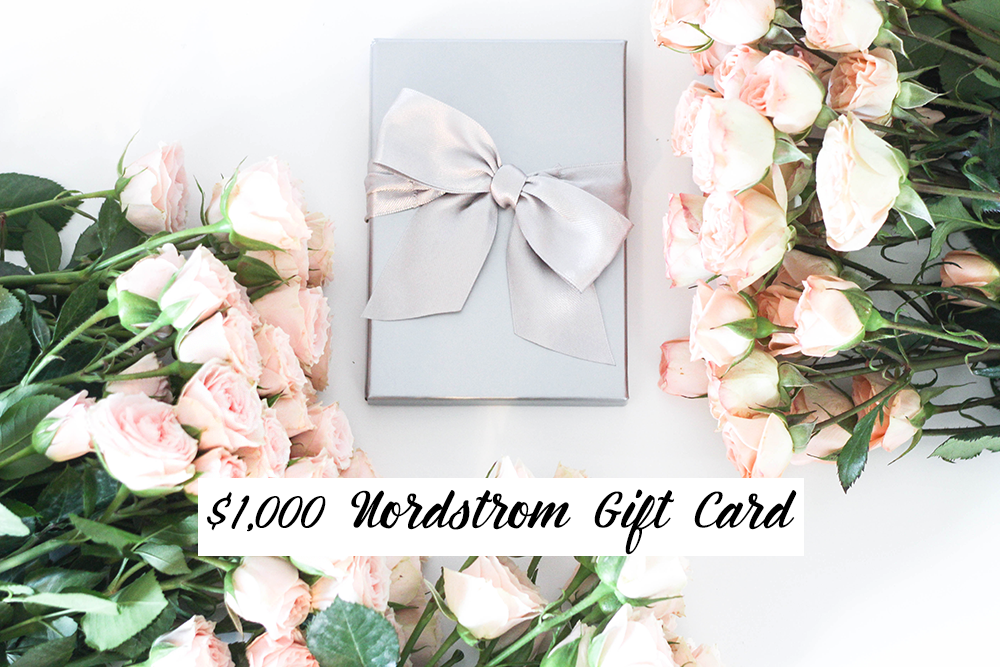 Money Can Buy Lipstick | Busbee Style | Toreys Treasures | Sunsets & Stilettos | Posh in Progress
With Love from Kris | Coming Up Roses | Chasing Cinderella | Sunshine & Stilettos | Life Lutzurious
Glitter Inc | Effortlessly with Roxy | Haute Sweat | Street Style Squad | Nines to 5
So Heather | I'm Fixin' To | Vandi Fair | The Closet Crush | The Polished Posy
Blush & Blooms | My Style Diaries | Side Smile Style | RD's Obsessions | Styled by S
Sabby Style | Fashionomics | Dots & Honey | Pretty in Pink Megan | The Middle Page
Topknots and Pearls | January Hart | The Styled Teacher | Absolutely Annie | Pure Joy Home
Le Fab Chic | Running in Heels | Denver Darling

The giveaway is open to U.S. and Canada residents only! The more "tasks" you complete below, the more entries you will receive, increasing your chances of winning! The giveaway winner will be announced within 2 weeks of the giveaway ending, and will appear on the widget below.